The Farm Impact Report can be generated from the Farm Summary report page. 


The Farm Summary summarizes all information about the farm. From this report, you can select another analysis to compare, which will show a side by side comparison of differences between the two analyses, generating the Farm Impact Report. This replaces the existing compare tool, and is very useful to compare changes to a farm over time or when doing future planning.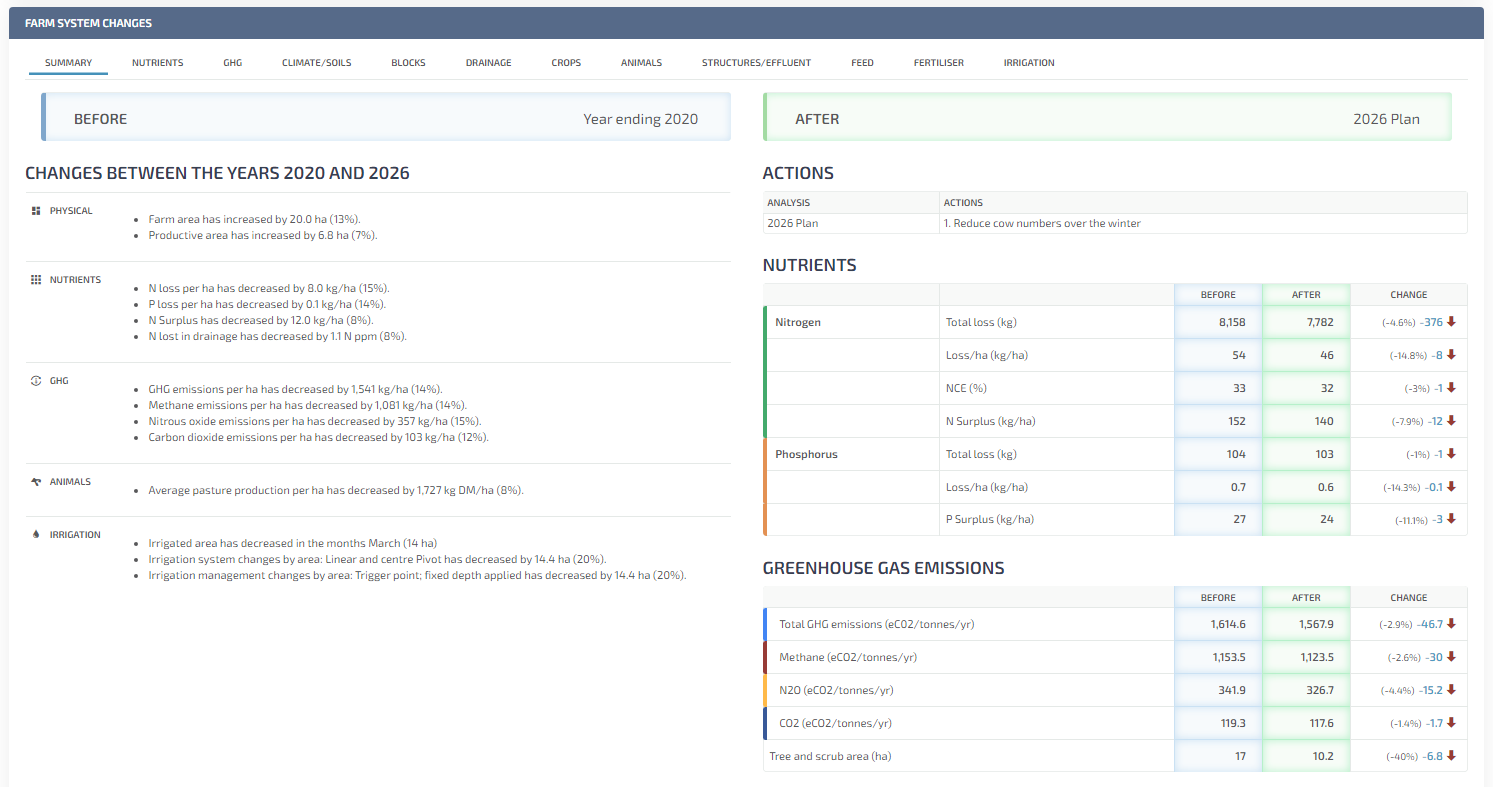 The report is designed to be useful for any reporting requirement which might involve comparison of a previous state with the current management of the farm; or comparing the current state with a future possible farm system / set of mitigations.
These may include:
Farm Business Plan

Freshwater Farm Plan

Integrated Farm Plan

Farm Environment Plan

Farm Environment Management Plan

Sale / Purchase due diligence reports

Auditing reports
The Farm Impact Report can be saved and shared either electronically as a pdf download, or as a printed document; as the nutrient management part of that plan, report etc. 

OverseerFM automatically identifies differences between the two analyses being compared and includes a table of "changes" between the two analyses at the start of the report. 
The user can also identify actions to be taken as part of the plan and record those within the Farm Impact Report. 
An example Farm Impact Report is attached