Since OverseerFM was launched in 2018 it has been possible to add comments to an analysis.
It is now possible to define the type of comment you are leaving, into one of four options:
1. General Comments
2. Actions for a plan
3. Model workarounds or compromises
4. Commentary or analysis
To add comments to an analysis, simply select the Comments button, under the analysis which you wish to comment on:

A pop-up box will appear, showing existing comments for the analysis and enabling you to add more comments: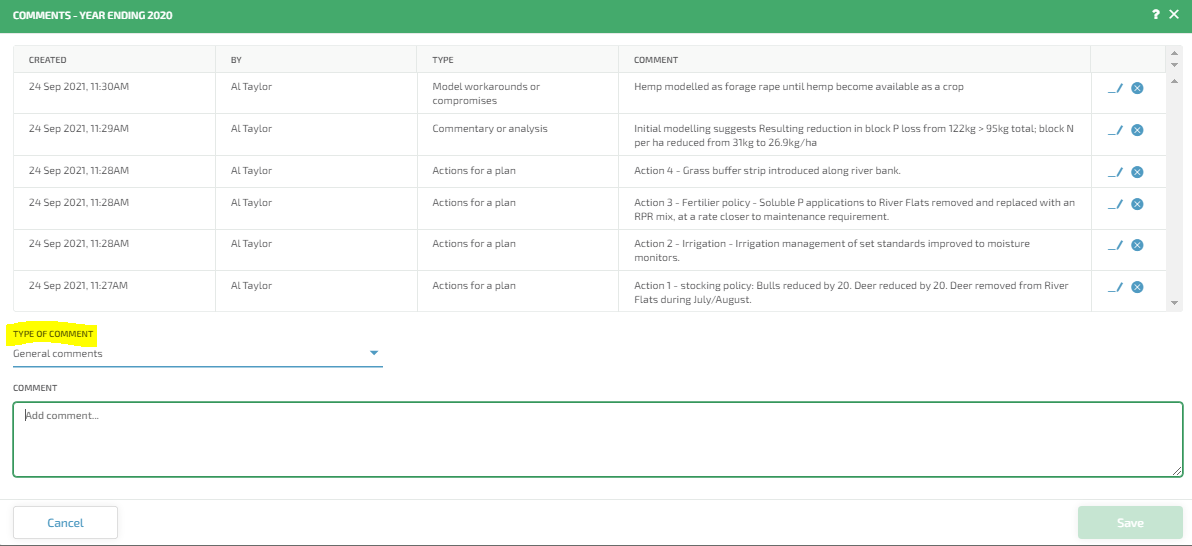 Where actions for a plan have been entered, these will appear in the Farm Impact Report, if the analysis with the comments is selected as the "after" analysis in the comparison, e.g.