Summary
Artificial drainage systems may be in place to take water away from paddocks. OverseerFM provides support for mole/tile or other systems.
The following diagram depicts what parts of the model the drainage information entered in OverseerFM impacts. For a full interactive view of the scientific model in its entirety please click here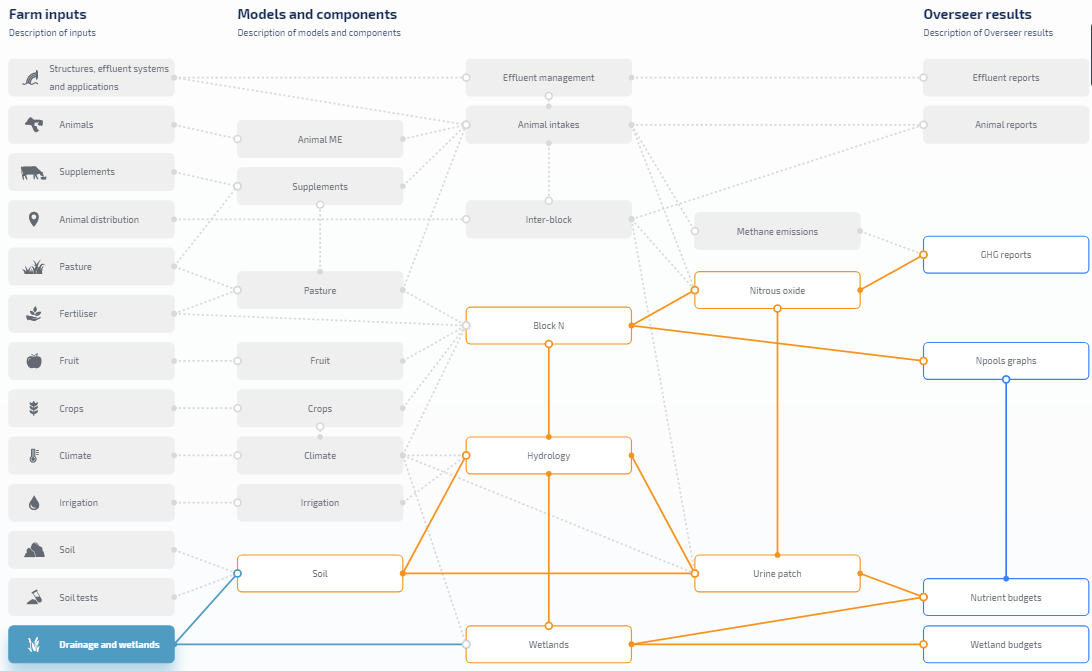 Impact
A drainage system reduces runoff and increases soil water content. This may lead to more leaching through the soil; however, where they drain into wetlands this leaching can be captured.
Details
Blocks with drainage systems (mole/tile or other) have lower surface runoff, hence higher soil water content than blocks without drainage. This lowers any nutrient loss due to runoff; however nutrient loss due to leaching is increased because saturation is met earlier.
If the drainage is attached to a wetland then this leached nutrient loss is captured by the wetland reducing the overall farm loss.
When using an artificial drainage system, the model estimates additional background and effluent losses for P to drains.