To create a PDF of your farm details report, follow the steps below:
Select the report settings you want to include (by checking or unchecking the boxes). Then click on the Print button (highlighted).

You will see a preview of the farm details report. To create a PDF you need to change the Print Destination to "save as PDF". To change this, click on the Destination drop down menu.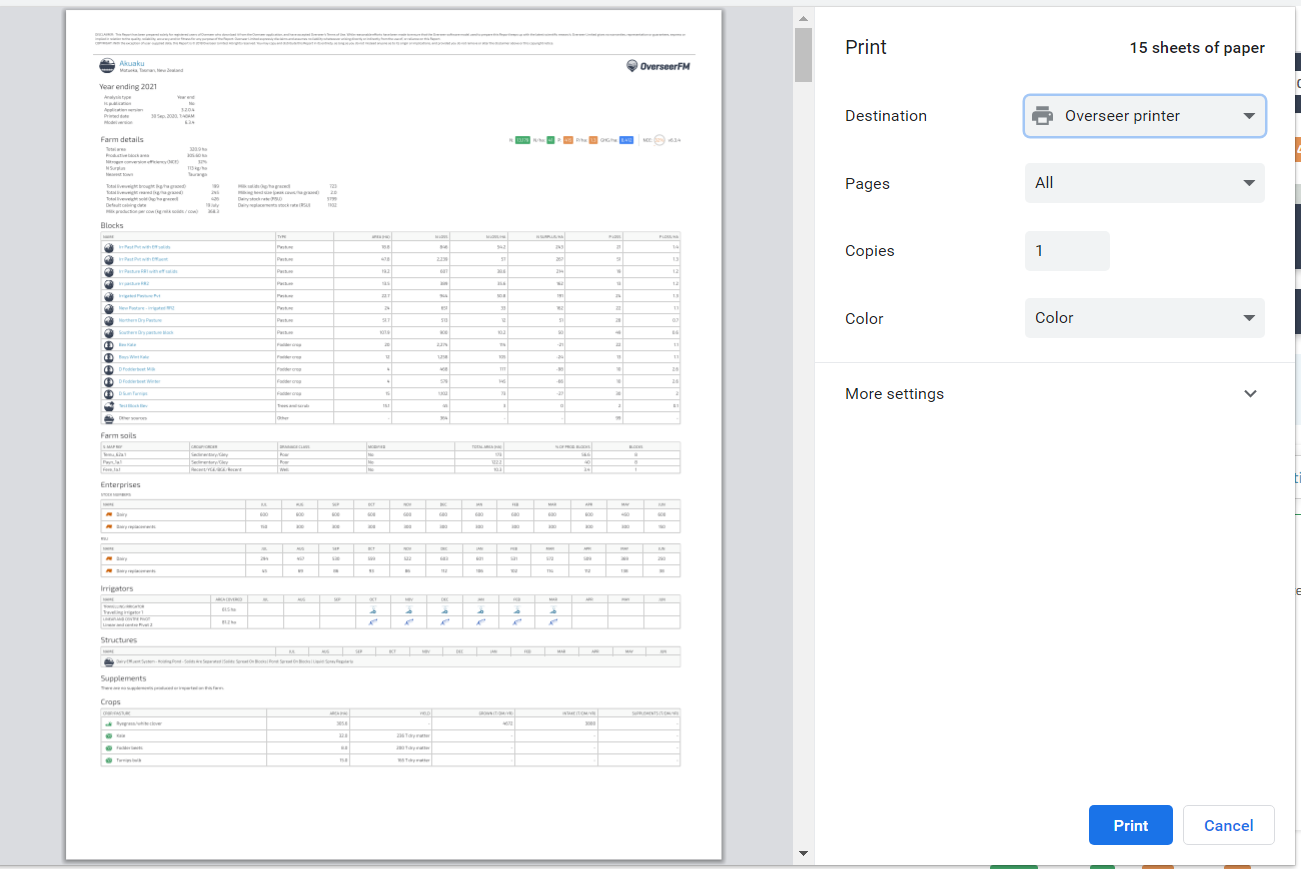 Click on save as a PDF. Then click save at the bottom of the page.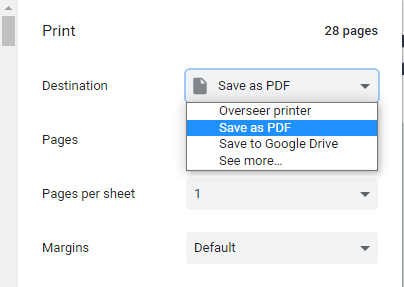 You will need to chose the location of the file to be saved, then click save.