Summary
Soil tests for six major nutrients (Olsen P, MAF Quick Test (QT) K, Ca, Mg, and Na, and a sulphur test) are required for each block and soil combination. If no soil test is entered defaults are used.
The following diagram depicts what parts of the model the soil test information entered in OverseerFM impacts. For a full interactive view of the scientific model in its entirety please click here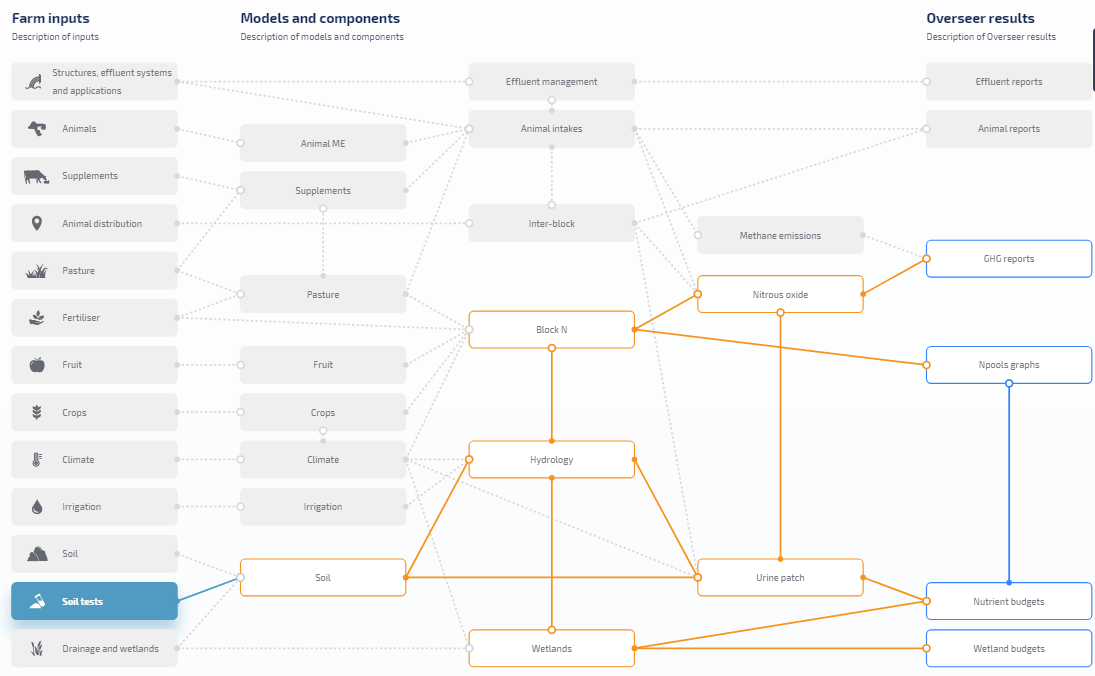 Impacts
Soil test values are used to model pasture nutrient concentrations, relative yield, and plant available nutrient levels in soil.
Advice
Soil tests at depth 0-7.5 cm should be used

Enter the average of as many tests as possible over the time the described system is in place

Soil tests should be entered by block, and so need to be representative of that management block, if you have multiple tests from a single year for a block, you may need to combine them to represent the result for the block.

If analysing anything other than N and GHG loss, it is highly recommended that soil tests be entered, as default test values are very broad and may not be an accurate reflection of the block.