Payments for OverseerFM farm account subscriptions are made by credit card or online banking (POLi) in OverseerFM.
To pay, click on Expired-Make Payment (highlighted below) on the farm account you want to pay for.

This will show the farm payment modal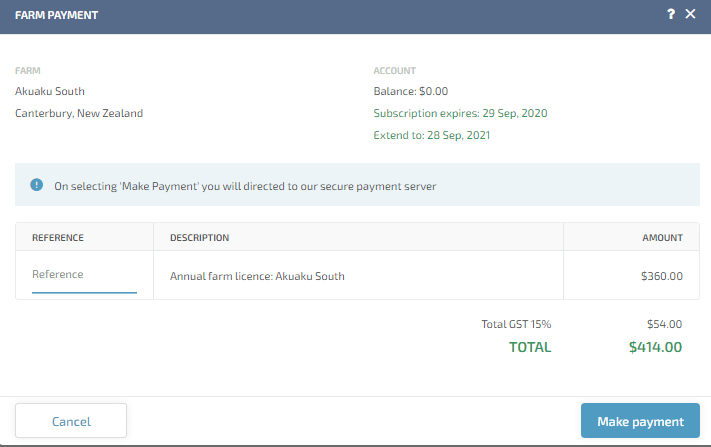 Click on the blue button - Make Payment. This gives you the option to pay by Credit card or POLi (online banking).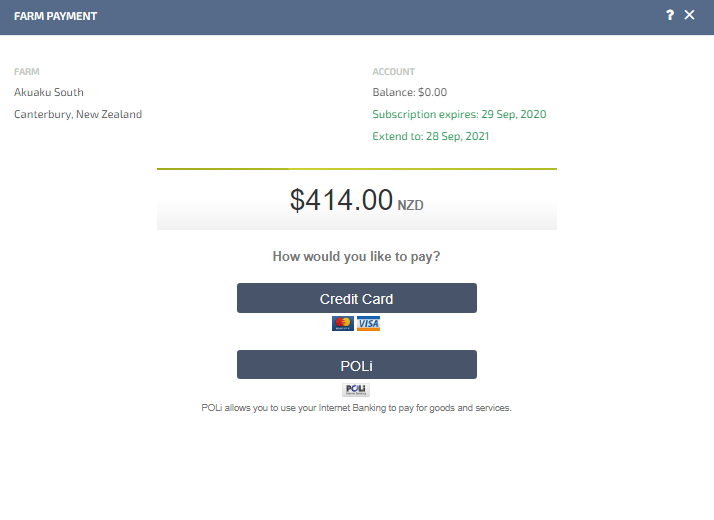 Click on the one that you need, and follow the instructions.
OverseerFM uses a secure platform, Paystation, to undertake all credit card and POLi transactions.
Your payment details have the security offered by Paystation, a fully PCI DSS compliant certified Solutions Provider.