Defoliation of a crop gives two options - Cut and Carry or Graze in-situ.  Graze in-situ indicates the crop was grazed in situ by livestock and Cut and Carry indicates that the crop was cut and then fed out elsewhere on the farm during the year or exported from the farm.
To record a defoliation, click the cell of the month the defoliation occurs. A dialog will open into which information can be entered specifying whether or not the crop was grazed in situ or cut and carried. Depending on your selection you will be required to specify information such as, livestock to which the crop was fed, restricted grazing policies in place, whether or not any crop cut was stored, or if it was exported before you save the dialog.
Defoliation's may be spread over several months, add addition months as required.

The final event of a crop must be specified at the time of sowing e.g.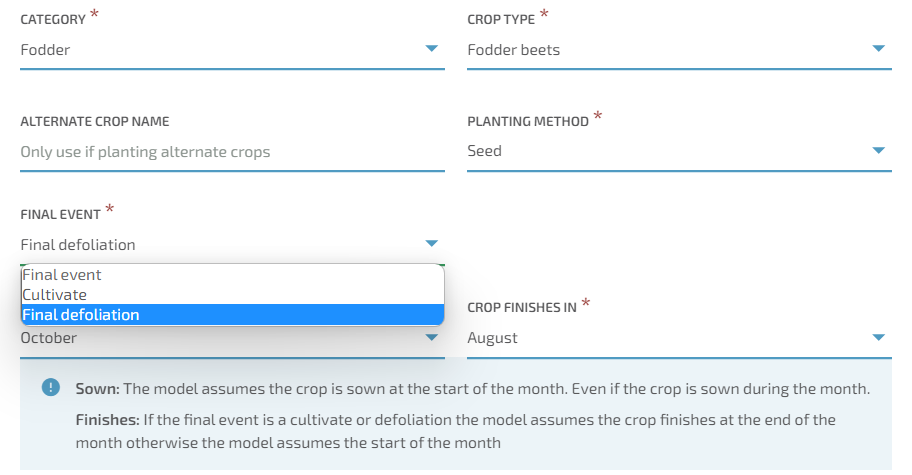 The method of the final defoliation must then be entered (as per other defoliations). 
All defoliation's must be specified. There are no default values.

OverseerFM currently supports cut and carrying a crop each month to only one destination (e.g. Feed pads, On pastoral blocks and Exported). If cutting and carrying to more than one destination, choose the destination to which most of the crop was sent.