Users can send a notification email to the owner(s) or pending owner(s) of a farm.
You will need to identify the analysis to base the email on and can enter a message to go in the email (see below - select the analysis to use from the dropdown list on the farm dashboard page).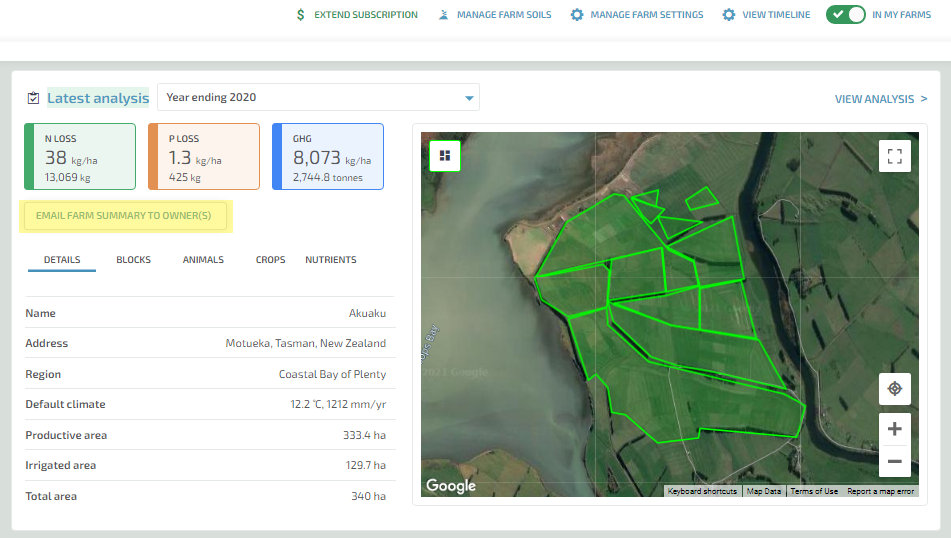 If the farm account has multiple Owners you can select which owners to send it to.
The email will be sent to the selected owners and contain some details about the farm/analysis as well as the comments/message entered by the user.

Users will be able to turn off notifications and so cannot send this to them.
The information will include:
Farm account information

Subscription details.
Who has access to the farm
Land Use
Analysis nutrient losses and GHG emissions
Livestock, crop and fertiliser information

Block types and areas

Nitrogen Budget

Recent account activity