When maize silage is harvested it can be managed in several ways:
Sent to a structure for feeding
Fed out onto pastoral blocks
Exported off-farm
Sent to on-farm storage
Fed on structures or pastoral blocks
Maize silage crop fed on structures or pastoral blocks can be fed out immediately or, choose the "Crop stored prior to feeding out" option to indicate that the crop is stored and fed out evenly over the remaining months that animals are on the structure or pastoral block.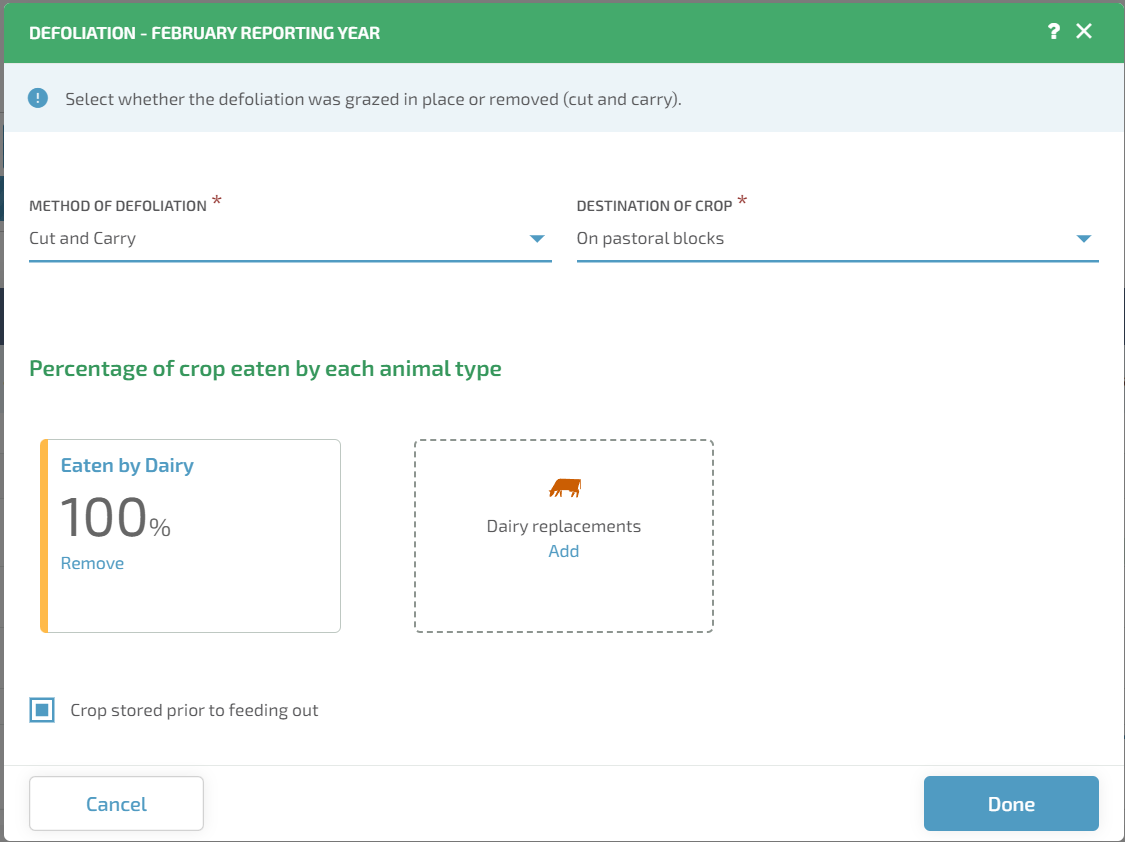 Sent to on-farm storage
For maize silage sent to storage, it is assumed that the crop has not been defoliated during the growing process and all crop yield is sent to long term, on-farm storage. It is also assumed that the maize silage is stored in a silage stack and wrapped in plastic.
Leachate from silage stacks can be a significant point source of pollution; supplement nutrients lost through storage are added to the farm nutrient budget as immobilised nutrients. The "effluent from storage is contained" box should only be selected if there is an impervious layer (e.g., concrete, plastic etc.) between the bottom of the silage stack and the soil.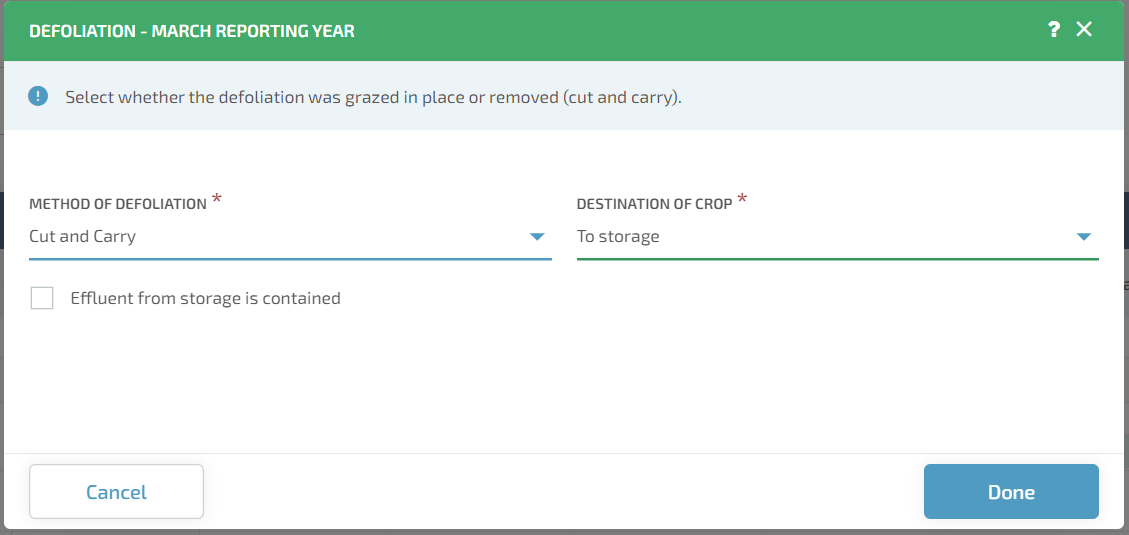 Why do my CO2 emissions increase when sending maize silage to storage vs exporting it off-farm?
Maize silage sent to storage is assumed to be stored in a silage stack and wrapped in plastic. The increase in CO2 emissions is due to the embodied plastic energy and CO2 emissions estimated by the model from the use of plastic wrap.